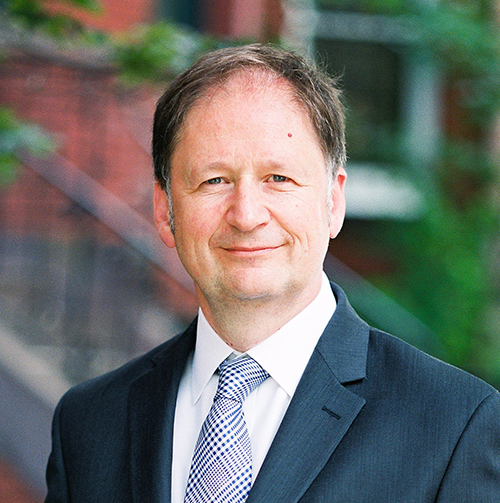 Dr. Phil Puxley
AURA is pleased to announce Dr. Phil Puxley has joined AURA Corporate Office as the new Vice President for Special Projects and the National Center for Optical and Infrared Astronomy (NCOA) Interim Director.
Dr. Puxley comes to AURA from the National Science Foundation (NSF) where, as Program Director, he was responsible for program management of the Atacama Large Millimeter/submillimeter Array (ALMA), an international partnership including the European Southern Observatory and the National Astronomical Observatory of Japan, with oversight of U.S. contributions to the ALMA construction project and the U.S. operations funding. Starting in November 2015, Dr. Puxley was also responsible for program management of the National Radio Astronomy Observatory (NRAO). During his time at NSF, Dr. Puxley was the recipient of numerous awards including the Arthur S. Flemming Award, the June 2012 Director's Award for Superior Accomplishment, and the July 2012 Director's Award for Collaborative Integration.
Prior to his position at NSF, Dr. Puxley held multiple positions at Gemini Observatory including Associate Director for Science Operations with responsibility for oversight of science operations, Head of Gemini South, Gemini South Head of Science Operations, and Interim Associate Director for Gemini North and South. He received his Ph. D in Astrophysics from University of Edinburgh and held a post-doctoral position at the University of Hawai'i Institute for Astronomy.
In his new role, Dr. Puxley will be based at the AURA Corporate Office in Washington D.C. but will be spending a significant portion of his time in Tucson, Arizona. He will be working closely with the AURA optical ground-based centers NOAO, Gemini and LSST, taking on the role of Interim NCOA Director with the responsibility for standing up the new NSF's NCOA organization. Once the permanent NCOA Director is in place, Phil be returning his focus to AURA Corporate activities.
"Phil's unparalleled experience with the operation of forefront, federally funded Astronomical facilities, combined with his passion for science and solving complex problems, makes him the ideal choice to lead AURA's implementation of the NSF's new National Center for Optical-IR Astronomy – welcome on-board Phil!" said Matt Mountain, AURA President.