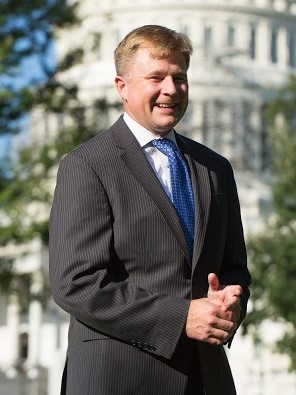 Jeremy Weirich
AURA is pleased to announce Jeremy Weirich has joined AURA Corporate Office as the new Vice President for Corporate Strategy.
Weirich joins AURA after serving on the U.S. Senate's Committee on Appropriations since 2008, most recently in the position of Majority Clerk for the Commerce, Justice, Science, and Related Agencies Subcommittee under the leadership of Senators Richard Shelby and Thad Cochran, and previously under Senator Barbara Mikulski. During his tenure with the committee, he directly managed several science accounts including NASA Astrophysics and NSF Division of Astronomical Sciences including the Gemini Observatory, the National Optical Astronomical Observatory, and the National Solar Observatory as well as various justice, trade, and economic agencies. Weirich graduated from the Maine Maritime Academy with a BS in Ocean Studies and holds a Master of Science degree in Maritime Archeology from the University of Southampton in the UK.
"The passion and excitement expressed by the scientists I have met through AURA's centers over the years has been inspiring," said Weirich, "and I can't think of a better time to join their team. As a nation, we are at the crossroads of developing our next-generation telescopes with huge implication for decades to come. I look forward to helping AURA's researchers – and the astrophysics community as a whole – to navigate the opportunities ahead to maintain America's leadership in the field of astronomy."
In his new position Weirich will work with AURA's Leadership, Board and Centers to further develop its strategy, ensuring alignment with that of AURA's stakeholders: the community, the Agencies and Congress and report to the AURA President, Matt Mountain.
"We are delighted to welcome Jeremy to AURA. We are at a pivotal era in Federally funded curiosity driven research, and with his wealth of experience and commitment to science Jeremy brings enormous strengths to AURA's mission to enable astronomical discovery and promote broad engagement in exploring the Universe," stated Mountain.