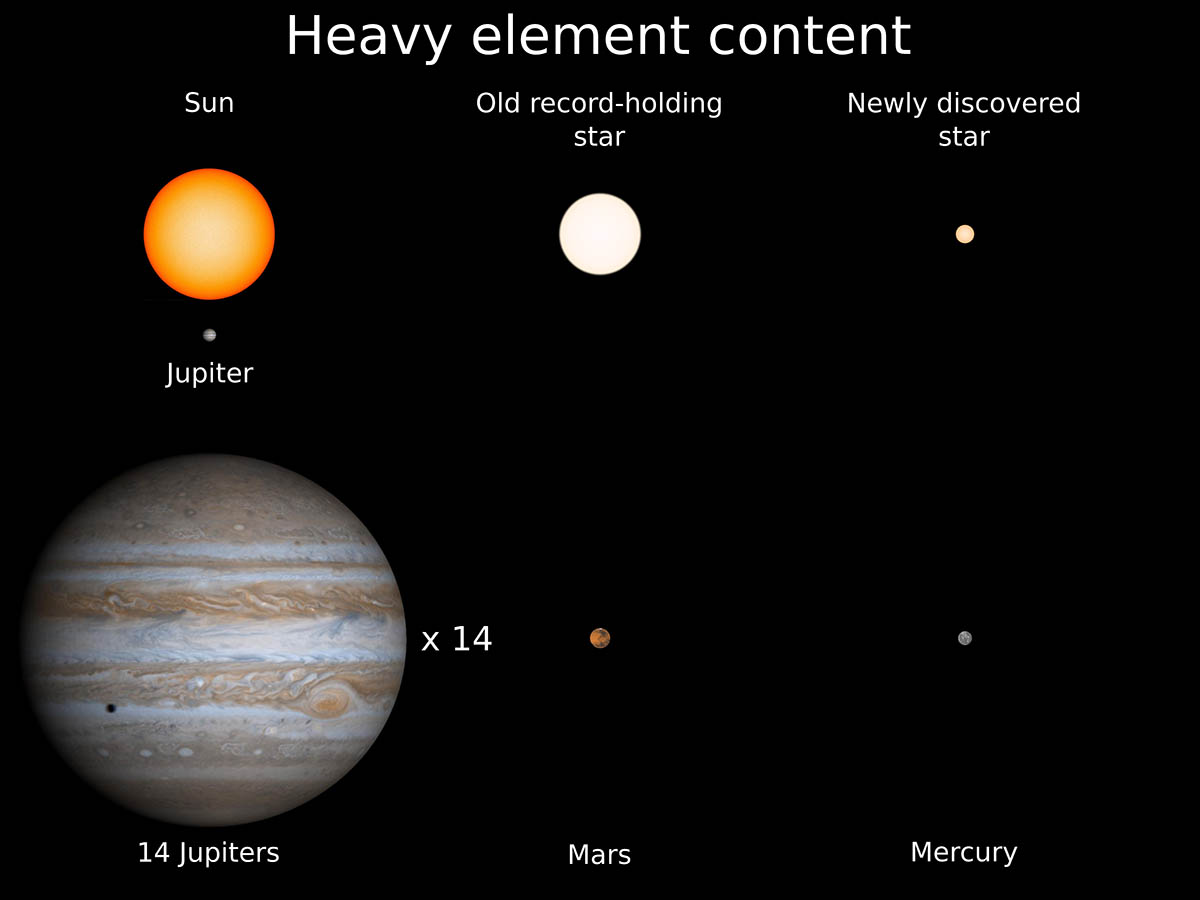 The new discovery is only 14% the size of the Sun and is the new record holder for the star with the smallest complement of heavy elements. It has about the same heavy element proportion as Mercury, the smallest planet in our solar system. Credit: Kevin Schlaufman.
Astronomers use the Gemini Observatory to investigate a tiny star that is likely the oldest known star in the disk of our galaxy. The diminutive star could have a disproportionate impact on our understanding of the age and history of our Milky Way Galaxy. It also provides a unique glimpse into the conditions present in the young Universe shortly after the Big Bang.
A tiny star found in our galactic neighborhood is presenting astronomers with a compelling glimpse into the history of our galaxy and the early Universe. The star has some very interesting characteristics: it's small, it's old, and most significantly it's made of material very similar to that spewed by the Big Bang. To host a star like this suggests that the disk of our galaxy could be up to three billion years older than previously thought.
"Our Sun likely descended from thousands of generations of short-lived massive stars that have lived and died since the Big Bang," said Kevin Schlaufman of Johns Hopkins University, leader of this study published in the November 5th issue of The Astrophysical Journal. "However, what's most interesting about this star is that it had perhaps only one ancestor separating it and the beginnings of everything," Schlaufman adds.