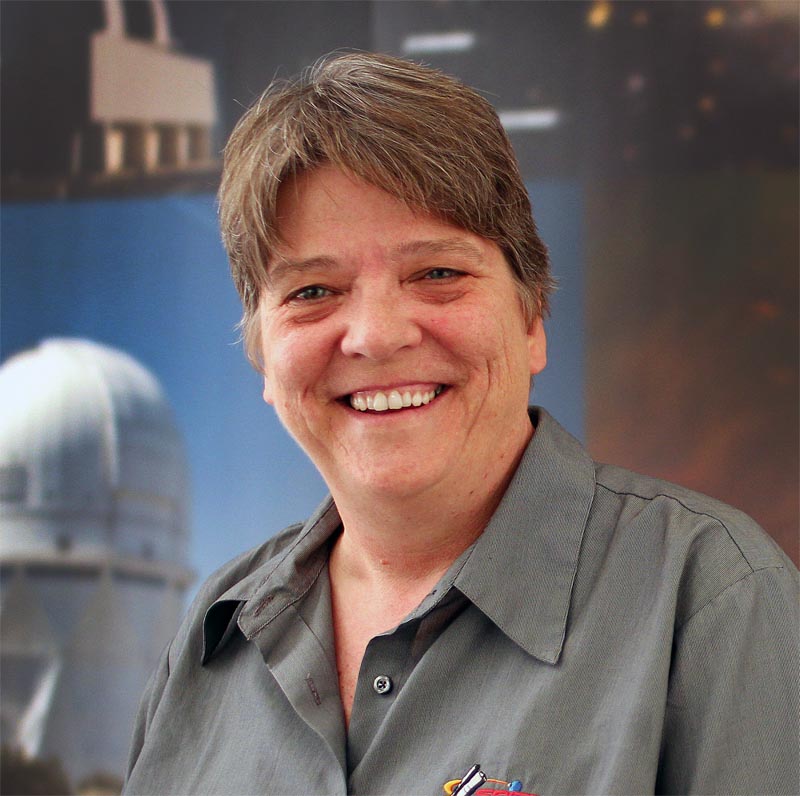 Dr. Lori Allen
The National Optical Astronomy Observatory (NOAO), along with the Association of Universities for Research in Astronomy (AURA), are pleased to announce a transition plan for NOAO leadership through the rest of this year, following the departure of David Silva January 25.
Lori Allen, Associate Director for Kitt Peak National Observatory, will serve as Acting NOAO Director. She will have the assistance of Adam Bolton (new Acting Deputy Director of NOAO and Associate Director for NOAO's Community Science Data Center, CSDC) and Steve Heathcote (Associate Director of NOAO South and Director of Cerro Tololo Interamerican Observatory, CTIO).
Allen joined NOAO in 2009 from the Harvard-Smithsonian Center for Astrophysics and has served as Associate Director of Kitt Peak since 2014. In her new position, she will be responsible for top level management of NOAO and execution of the FY19 planned program as well as continuing in her role in the senior management of Kitt Peak. In addition, Allen will be involved in planning activities and provide input into the Astro2020 decadal survey.
Bolton came to NOAO in December 2015 from the faculty of the Department of Physics and Astronomy at the University of Utah. In his new role as Acting Deputy Director of NOAO, Bolton will be responsible for the development of the NOAO renewal proposal and future integrated data missions, NOAO-wide budget management and reporting (with Miguel Petris), and the US Extremely Large Telescope program development activities within CSDC in addition to continuing with the senior management of the CSDC.
Steve Heathcote, Associate Director for NOAO South since 2013, will continue with senior management of CTIO (Blanco, SMARTS, and the CTIO tenants) and, with Jay Elias, senior management of SOAR. He will also provide oversite of NOAO's engineering team in Chile and, with A. Sanhueza, facility operations until the NCOA transition. In addition, Heathcote will coordinate with other AURA Chilean programs, and along with Hernan Bustos, oversee activities related to the 2019 total solar eclipse in Chile.
Matt Mountain, AURA President, commented, "I want to express my profound thanks to Dave Silva for his years of dedication to NOAO, and to Lori, Adam, and Steve for stepping into their new responsibilities during this transition period. They will be counting on the dedication and expert capability of the entire NOAO staff and management team in meeting the challenges and opportunities in the coming months."
ABOUT NOAO
NOAO is the US national research & development center for ground-based night-time astronomy and is managed by the Association of Universities for Research in Astronomy under a Cooperative Agreement with the National Science Foundation.
The Association of Universities for Research in Astronomy (AURA) is a consortium of 46 US institutions and 4 international affiliates that operates world-class astronomical observatories for the National Science Foundation and NASA.