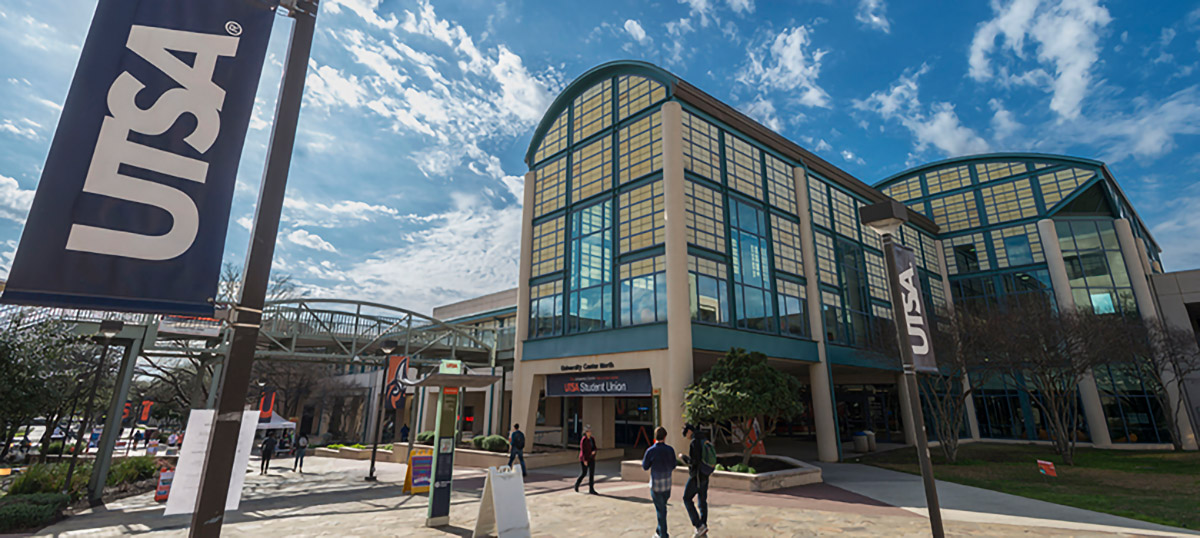 UTSA is a multicultural discovery enterprise and is the largest university in the San Antonio metropolitan region. Photo: UTSA
The Association of Universities for Research in Astronomy (AURA) welcomes The University of Texas at San Antonio (UTSA) as a new member institution of AURA, a consortium of US institutions and international affiliates that operates world-class astronomical observatories on behalf of NASA and NSF. The UTSA application to join AURA was approved by AURA's Member Representatives at its recent annual meeting in Tucson, Arizona.
UTSA is a multicultural discovery enterprise institution and is the largest university in the San Antonio metropolitan region. Founded by the Texas Legislature in 1969, UTSA now offers access and opportunity to more than 32,000 students including 4,200 graduate students.
The UTSA Department of Physics and Astronomy provides science and engineering undergraduates with the tools for student success with a solid background in physics, problem-solving skills, and equip scholars with invaluable research experience. It is also home to the Joint Graduate Program in Physics with San Antonio-based Southwest Research Institute, which regularly leads high-profile missions, such as New Horizons and Juno.
"We warmly welcome The University of Texas at San Antonio to AURA," said Dr. Matt Mountain, President of AURA. "AURA is looking forward to UTSA playing a full and active role in AURA decision making and increasing AURA engagement and awareness with UTSA students and faculty."
AURA was founded in 1957 by a group of U.S. universities to create astronomical observing facilities available for use by all qualified researchers from U.S. institutions and universities on the basis of scientific merit. AURA's role, that it carries out through its five centers, is to establish, nurture, and promote public observatories and facilities that advance innovative astronomical research. AURA's Space Telescope Science Institute is responsible for the science mission for the Hubble Space Telescope, the science and operations for the James Webb Space Telescope, and the MAST data archive. AURA's nighttime ground-based facilities include the Gemini Observatories, the Large Synoptic Survey Telescope (LSST) under construction in Chile, and the National Optical Astronomy Observatory (NOAO). The National Solar Observatory (NSO) is AURA's solar center and is managing the construction of the DKIST Solar Telescope in Hawai'i.
"Joining AURA will greatly help advance research at UTSA for the good of our students and faculty alike. The confluence of 'big data' in astronomy with UTSA's planned School of Data Science, existing artificial intelligence strengths, and the departmental abilities in materials and nano-particle research ensures that UTSA will be able to significantly contribute to AURA's mission. We are thrilled to be part of the AURA astronomical community," said Chris Packham, professor in the Department of Physics and Astronomy at UTSA.
The partnership with AURA supports UTSA's 10-year vision as San Antonio's world-class public research university, which includes growing access to experiential learning to 75 percent of the student body so as to create a more enriching campus experience. UTSA is also positioned to earn national and international recognition as it aims for National Research University Fund (NRUF) eligibility, monies designated by the Texas State Legislatures to help the state's universities achieve prominence on the national stage. The designation comes with about $8 million annual in state dollars that will help UTSA attract leading scholars to the university and ensure they have the support they need to pursue groundbreaking research.
AURA looks forward to our future partnership with UTSA, as we work together to enable astronomical discovery and promote broad engagement in exploring the Universe.