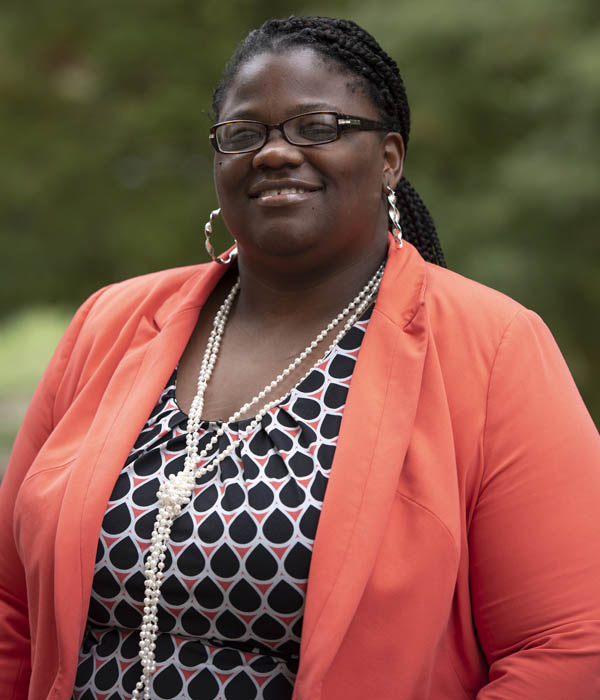 Ameerah McBride
The Association of Universities for Research in Astronomy (AURA) is pleased to announce the appointment of Ameerah McBride as its first Chief Diversity Officer. In this newly created position McBride will work closely with leaders across AURA to ensure the development and implementation of programs and strategic initiatives that enable a culture for diversity, equity and inclusion.
McBride said of her new position, "I'm honored to be chosen to join AURA for this inaugural role and look forward to working within our centers and the larger astronomy community to promote equity and inclusion through strategic planning, professional development and being open to dialogue."
Ameerah McBride comes to AURA from Texas State University, a Minority Serving/Hispanic Serving Institution with over 38,000 students in central Texas, where she was Chief Diversity Officer, Director of Equity and Inclusion and Title IX Coordinator. At Texas State she was responsible for facilitating dialogue between administrators and Employee Resource Groups as well as student organizations. Prior to this role, she served as the Chief Diversity Officer and Special Assistant to the Chancellor at the University of Wisconsin Oshkosh.
"AURA is very excited to welcome our first Chief Diversity Officer, Ameerah McBride. She brings a wealth of experience to this position and a fresh perspective to help our organization create a culture that promotes diversity and equity in our workforce," stated Matt Mountain, AURA President.
McBride earned her B.A. in political science from Clark Atlanta University, her M.S. in administration of justice from the University of Phoenix and her Juris Doctorate from Ohio Northern University. She is a Certified Compliance and Ethics Professional and Certified Diversity and Inclusion Recruiter.
McBride will be based in Tucson, Arizona and report to Matt Mountain AURA President.